Fellowship of the Holy Name
The Fellowship of the Holy Name is a group of men and women who feel called to share with the sisters in a life of love service and prayer which honours the Holy Name of Jesus.
Members seek to live a balanced life where family and friends can share in God's loving openness and to become aware of God's growing presence in their lives.
The discipline of daily prayer draws members together with the sisters into a deepening relationship with God and with each other where each individual is nurtured and supported.
Members have a personal rule of life which commits them to a daily prayer life, regular worship, study of God's word and service to others.
Chatting over the tea trolley.
Breaking for lunch!
Some members of the Fellowship help out in very practical ways at the Convent.
Members of the Fellowship receive a cross that can be worn either as necklace or badge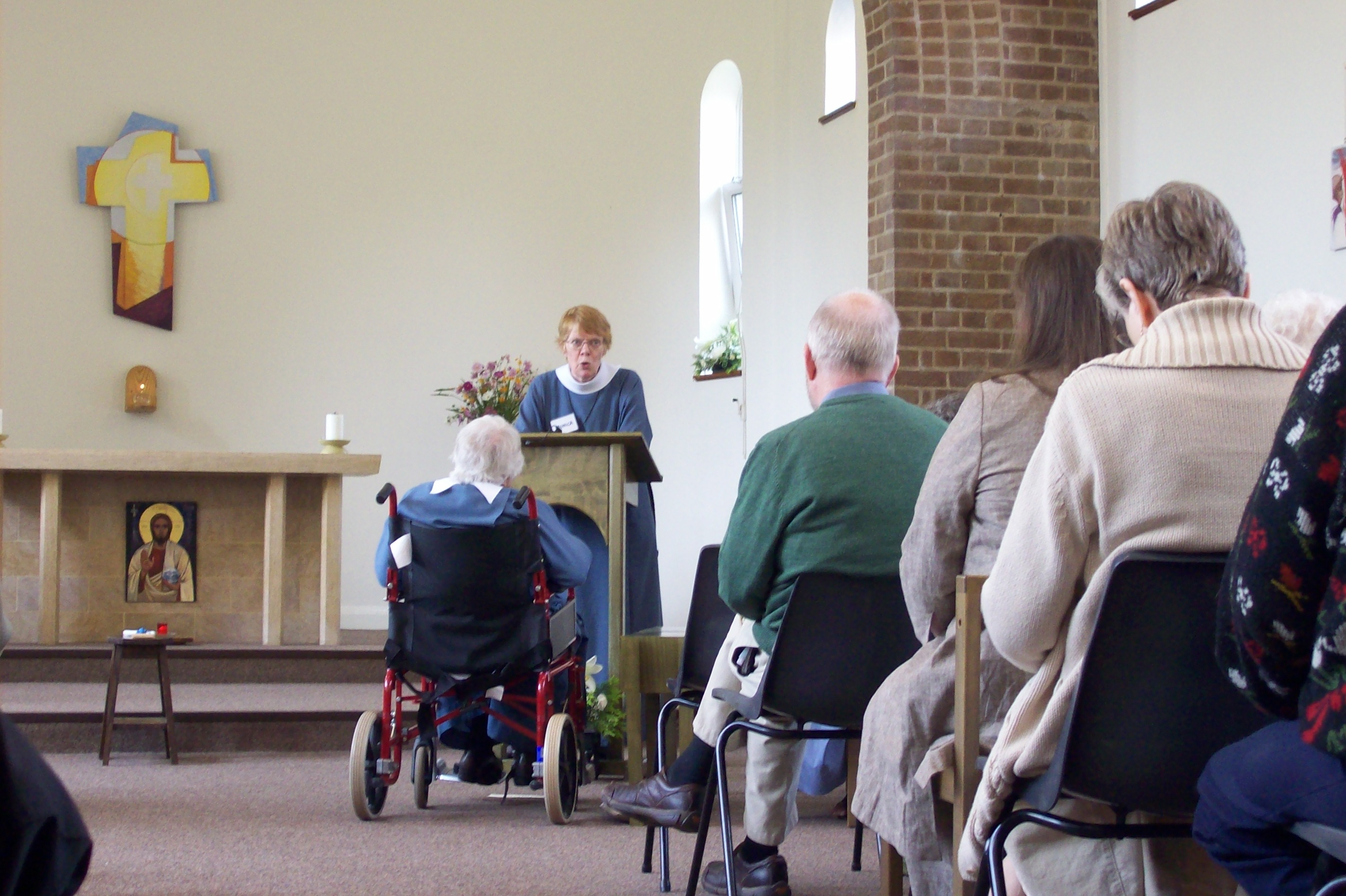 The members of the Fellowship hearing the Community's latest news.
There are opportunities for members to meet together for mutual support on Fellowship Day usually held in September and at local area meetings held in Derby, Malvern, Chester and Stafford.
Some members take time out to help out the community by coming to live alongside the community not as a guest or retreatant but as a member of our family staying with us a while.
Members are encouraged to make space for themselves by spending some time in retreat at the convent in Derby.
If you would like further information about becoming a member of the Fellowship of the Holy Name please e-mail the Fellowship sister at